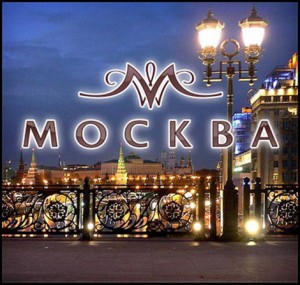 Moscow, the capital city of Russia, has plenty to offer to a curious visitor. This ancient city, built around an amazing historical backdrop ensures a memorable experience for tourists all around the globe. In fact, the sights and attractions are so many, that it often becomes very difficult to cover them on a short trip.
Following are the places which a traveler with a day off from his busy work schedule should try to see in Moscow:
Red Square: It is a must-visit spot in the Russian capital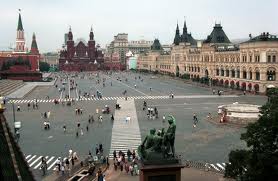 covered by historical sites such as Kremlin's walls, Lenin's Mausoleum, State History Museum, and St. Basil's Cathedral. The Red Square and Kremlin both got recognition as UNESCO World Heritage Sites in the year 1990.
Arbat Street: Arbat Street is an excellent place to remove boredom. It is filled with restaurants, tourist cafes, and souvenir shops. The little by-streets revolving around Arbat will give you an experience of "ancient Moscow spirit". A bit of knowledge in Russian will help you to negotiate the prices inside a souvenir shop at Arbat Street.
Tretyakov Museum: This is arguably Moscow's best museum. Tretyakov is renowned for its compilation of fabulous Russian art. Famous works of contemporary Russian artists provide the museum with a magical touch. Experts consider Tretyakov as one of the best art museums in the world.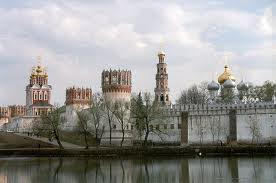 Novodevichy Convent: Built during the early part of the fifteenth century, Novodevichy constitutes a gorgeous fortress along with the convent. This historical complex is considered as the most preserved in the city of Moscow. The famous Novodevichy cemetery is also placed near to it. Well-known people like Boris Yeltsin, Raisa Gorbachev, Nikita Khrushchev, Konstantine Stanislavski, Nickolai Gogol, and Anton Chekhov have been buried here.
Tverskaya Street: Tverskaya Street is Moscow's hottest fashion spot. It includes numerous prestigious boutiques and fashion stores. The street is also dotted with coffee houses, theaters, hotels, and restaurants. The unique architectural style of the street will definitely catch your attention. You will also spot the planet's busiest McDonalds near the end of the street.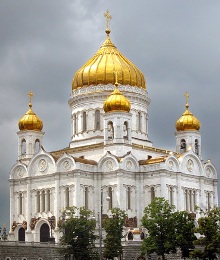 Christ the Savior Cathedral: This is the world's tallest Orthodox cathedral. It was destroyed by the orders of Stalin in the year 1931 and was rebuilt again in the middle half of the nineties. An underground museum documents all the details of the cathedral and its surroundings in the most interesting fashion.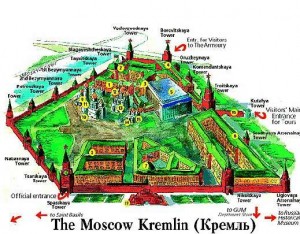 Kremlin: Finally, your short trip to Moscow must never get over without a visit to the Kremlin. Classic ballet performances during the afternoon add to the charm of the place. You must also not miss the glorious churches at Kremlin and the armory for its diamond collection.
With proper planning, you can easily cover all these above-mentioned places within a day's time. However, the majority of foreign visitors to Russia must always remember to apply for travel visas, which can be easily obtained from Russian visa centers in Canada, UK, and USA.