Let's face it, traveling can be hectic. Even if you are traveling for pleasure you can run into some problems. Luckily, technology has often come to our rescue while traveling. VisaCenter looked into the best technology that can make your next trip much easier.
Five Must Have Devices for Travel
The way we travel has changed over the years. In the past people simply got in the car and headed out on the open road with nothing more than a roadmap. Those days are long gone. With the development of technology now we have powerful tools that can make traveling safer and easier.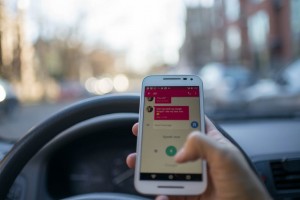 1. A lightweight laptop: One piece of technology that you should never leave home without is a laptop. Not only can you access the internet but for those business travelers, a laptop will allow you to work on the go. However, not just any laptop will do. When choosing a laptop for travel make sure to choose one that is lightweight and thin so it does not weigh you down.
2. A pocket wi-fi: While traveling you often run into areas with no internet which can be a nuisance. So instead of doing without the internet why not rent a pocket wi-fi? The global WiFi pocket hotspot router will keep you connected even in the most remote areas. This amazing router will provide limitless internet in Europe, North America, and the rest of the world! Just imagine being able to access your social media accounts without any interruptions. Having your own personal world-wide travel Wi-Fi hotspot means you will always be connected to friends and family. No longer will you have to worry about roaming charges or expensive phone bills. Its compatible size is perfect for those busy travels and it is no larger than a smartphone. The best part is you don't even have to buy it. You simply pay a small rental fee and return it when you get back home from your trip.
3. GPS unit: GPS units are great for traveling in the car. They will help you navigate and an accurate GPS unit will allow you to do away with those hard to read maps.
4. A good smartphone: While most of us have smartphones already, you might want to get a new one if you plan to travel long distances. Choose a smartphone with a long-lasting battery and one that gets reception in the area you're planning to travel in.
5. A smartwatch: Another handy device to have while traveling is a smartwatch. Smartwatches are easy to carry and can provide many of the same services that a smartphone does.
And of course, before you travel, check if you need a visa to your destination. You may get one at visacenter.ca