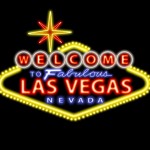 Las Vegas is a must-see place for people touring USA. Located in the southern tip of Nevada, at an elevation of about 2,200 feet above the sea level, summer will be extremely hot here. But the city has so many cool features that makes you forget the hot climate. Whatever you wish to do, just name it; and Las Vegas has it! Non-Canadian passport holders need a US visa or permit to entry USA that can be easily accomplished with the help of visa agency like VisaCenter at one of its locations in Canada or UK. This article lists down some of the best attractions in Las Vegas.
1. Paris in Las Vegas
You can enjoy a bird's eye view of the Las Vegas' Boulevard from the Eiffel Tower's replica, at a height of 460feet. There is a dining restaurant in the tower too. In short, you can experience France in Las Vegas.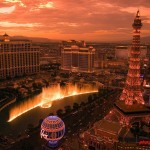 2. Bellagio Fountains
At least, 1000 fountains are choreographed to dance to the Vegas' classic songs along with colorful lights and sounds. This show is performed everyday in-front of the Bellagio hotel, until midnight.
3. Raft in Colorado river
Rafting in the Colorado river through the Black Canyon will give you a breath-taking experience and will take you as close to nature as possible. As the dam controls the flow of the river, you will enjoy a calm and safe journey.
4. Madame Tussauds
This world-famous wax museum will enthrall you with wax statues of some of the world's renowned celebrities. Definitely, you will never forget those astonishing moments.
5. Stratosphere Tower
If you are looking for some thrill, the Big Shot at the Stratosphere Tower will be perfect for you. The ride will launch you straight-up against gravity, at a speed of 45mph and bungees up-and-down to the launch pad. You will experience an acceleration of about 4Gs, which literally means that it's definitely not for the faint-hearted.
6. Sky-dive Las Vegas
If you are bored with the local sight-seeing, you can strap up the parachute and dive from the sky, at least 10,000 feet above the ground. You will experience a picturesque view of the sin city and its nearby places, while free-falling in the air.
7. Mirage hotel
You can witness the eruption of an artificial volcano at the Mirage hotel. The gorgeous Pool in this hotel is also a major attraction. The pool area has waterfalls, palm trees, aerobic classes, chaises, water slides for kids, and a lot more. You can expect unsurpassable services from the pool managers and waitresses. However, the pool is open only for Mirage's guests.
8. Valley of Fire
An hour's drive from the city to the Valley of Fire will give you a mind-blowing scenario of the South-Western America. You may even camp or hike between these vivid red rocks; however, you must consider the prevailing temperature before planning a hike.
9. Casinos
Your trip to Las Vegas won't be complete without a visit to the local Casinos. Even if you don't gamble, it will be fun to watch people hanging around happily. In fact, the Casinos are open for 24 hours a day!
10. Shopping malls
Unlike the other cities, the shopping malls in Las Vegas are built with a theme. Malls like Crystals, Town Square Hall and Miracle mile will give you an unprecedented shopping experience. Special post on best shopping in Vegas is here.